Natural leather care – consistently ecological
Leather needs care!
Tapir offers suitable and gentle care products for almost all leathers. Whether classic shoe polish for smooth leather, tried and tested leather oil for your leather sofa, traditional leather and saddle soap for your riding boots or leather sole care for fine men's shoes or dance shoes. But also leather grease for the hiking boots or suede impregnation for the soft winter boot!
With Tapir leather care products you care for your leather gently and naturally. As different as leather may be, we can help maintain your good leather when caring for high quality leather so you can use your favourite piece for a long time. Our entire shoe and leather care range is certified with the NCP seal and thus guarantees sustainability all along the line.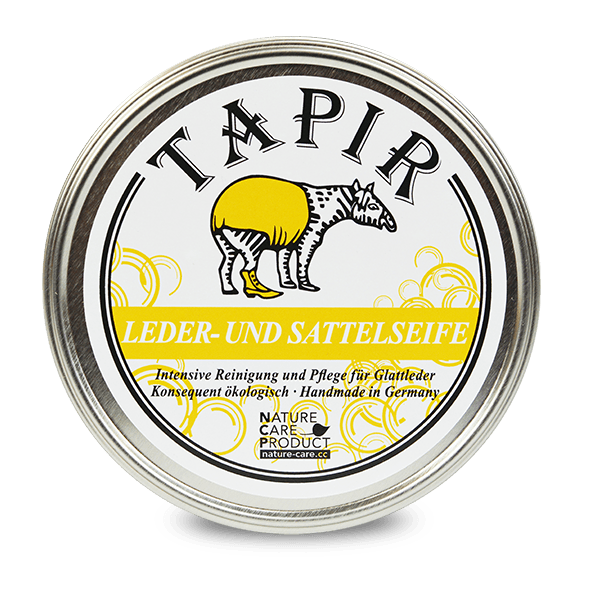 Leather and Saddle Soap
For cleaning smooth leather we recommend our leather and saddle soap.
More info

Leather balm
The Tapir Leather Balm is a strong shining shoe polish for smooth leather shoes, water-repellent and slightly re-lubricating.
More info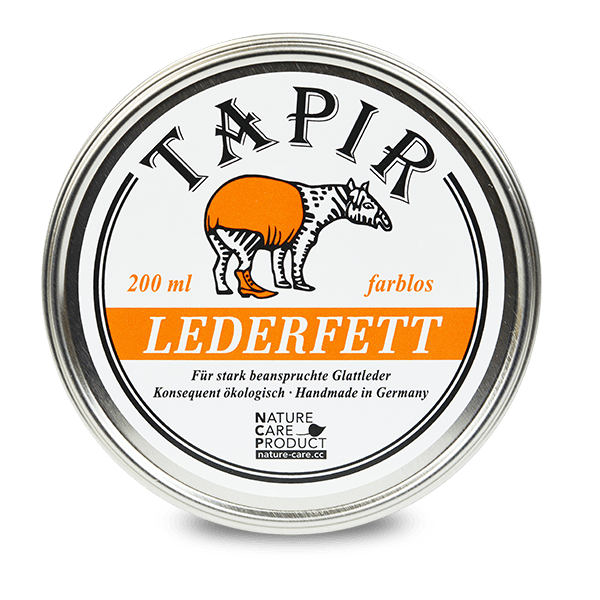 Leather grease
Tapir Leather Grease is for heavily used leather and ensures the ideal wetness protection.
More info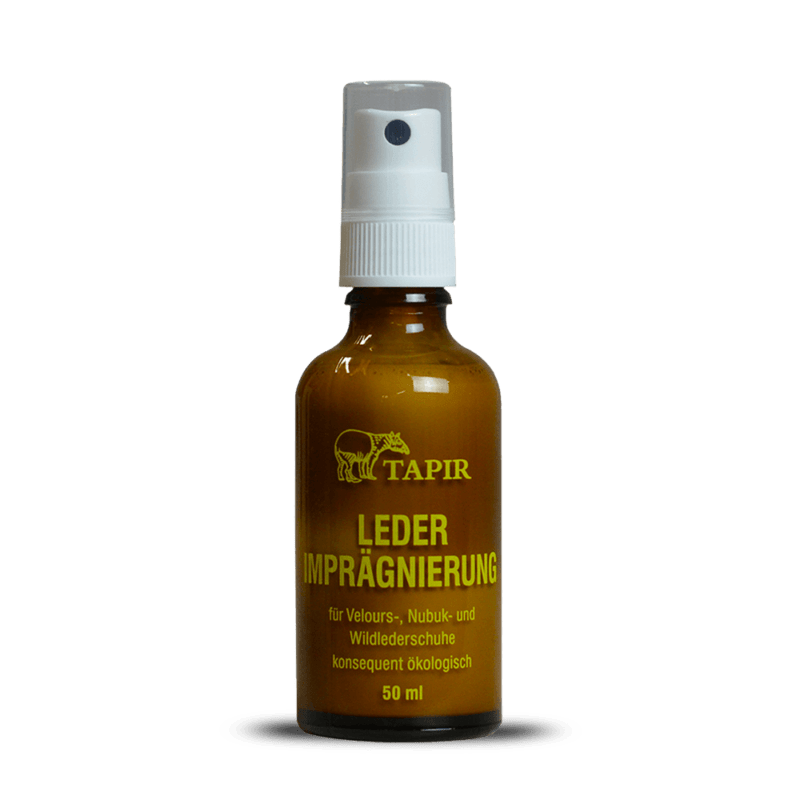 Leather waterproofing
Tapir waterproofing for suede, nubuck and suede shoes is highly water repellent and has a light cleaning effect.
More info
leather care
Tapir Leather Care is a particularly mild care for fine smooth leather shoes, leather bags or braided leather, slightly refatting and shining.
More info